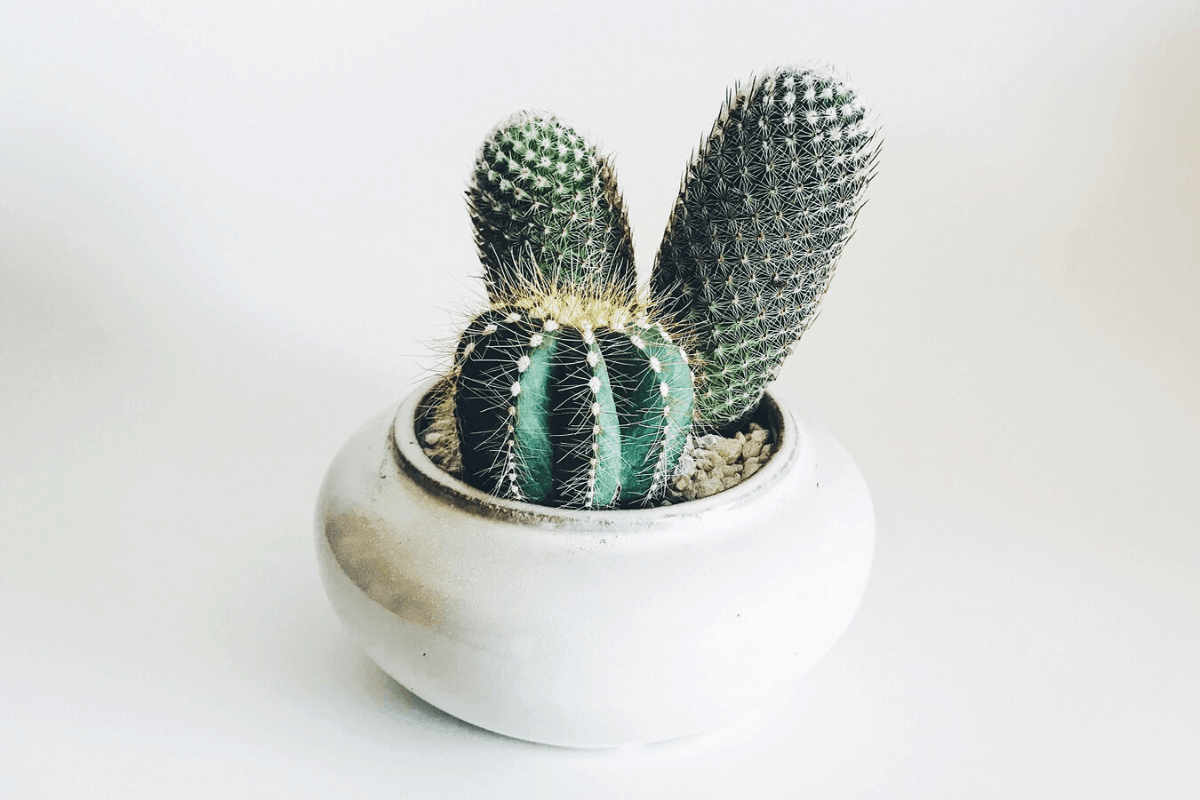 Does someone you know love cacti? These cute and prickly plants have become extremely popular home décor pieces and cactus themed gifts are even more popular.
For those succulent loving people in your life, who may even have taken it so far as to call themselves a "plant mom", we've linked up our favorite cactus themed gift ideas.
These 11 gift ideas for cactus lovers range from home décor trends to kitchenware and clothing.
We've even included gift wrap that features cactus designs.
The best part, each of these awesome cactus inspired gifts are under $40.
We saved the best cactus themed gift idea for last so be sure to scroll all the way through.
This site features affiliate content. As an Amazon Associate we earn from qualifying purchases. Disclaimer
Top 11 Cactus Themed Gifts
Why settle for a boring black laptop bag when you can have this funky cactus pattern messenger bag. Fits MacBook Air 13 | MacBook Pro Retina 13 | iPad Pro 12.9 inch | Microsoft Surface Book 13.5 inch and other brand's 13 inch-13.3 inch laptop. Perfect for that on-the-go friend who works remotely. The waterproof fabric and sturdy closures will keep their technology safe while keeping them fashionable.
For the friend who thinks they're "all that"…or someone who just loves cacti. This super cute lightweight cactus T and sure to grab attention. Sizes tend to fit a little small so you may want to consider ordering up.
Can home decor get any cuter? This cactus fragrance diffuser is sure to uplift your mood and relieve stress. The modern design matches great with almost any interior decor and people love the sweet fruity scent. This cactus themed gift is sure to impress.
Do you have a friend who is always complaining about how rude their co-workers are? Gift them this hilarious cactus inspired mug to carry around at the office and sip out of anytime they run into "Arrogant Annie" or "Ignorant Ian". This mug is sure to make your friend smile when they open the gift bag and see this clever saying.
When we saw these funny cactus inspired free hugs socks, we knew the perfect person to send them to as a gag gift. Thankfully they got the joke, otherwise our thoughts about them being a little "prickly" would have been 100% confirmed. These bright colored crew style socks are not only fun to look at, they're super comfy.
Pair these stemless cactus themed wine glasses with a cheap bottle of wine for the perfect housewarming gift. No one will comment how terrible the wine tastes, they'll be too busy adoring these gold trimmed cactus inspired designs.
Cactus Juice | Can't Touch This | Looking Sharp | Stuck On You
We can't get enough of how soft this cactus designed throw is. After purchasing one for a friend, we ordered one for ourselves. It's perfect for at the office on those hot summer days when the a/c is cranked. These machine washable blankets are also an excellent size for a child's bed and come in a variety of patterns.
This time marked reusable water bottle is a great reminder to stay hydrated. Fill it in the morning then it should be ready for a refill by noon. The soft carry loop makes it comfortable to carry around and it fits perfectly in most car cupholders. These creative and fun water bottles are available in over 40 designs.
No more worrying about knocking your rings off the night stand and having to crawl around on the floor to find them. With this cactus shaped ring holder you'll always know where they are. Toss in your earrings and bracelets to keep your most commonly worn jewelry in one place. We love the way this piece looks with Boho inspired bedroom decor.
This cotton canvas makeup bag by Moonwake Designs can double as a pen case or mini purse. Safely keep items inside with the zipper closure. A must have for those on-the-go cactus lovers.
Give the gift that keeps on giving. Your friends or family will LOVE receiving this adorable succulent and cacti inspired subscription box every month. Each month they'll receive a variety of healthy succulents (depending on the box you choose) along with a detailed care instruction card. You can cancel your subscription at any time.
* Only available within the United States
Finish you gift off with these adorable cactus inspired gift wrap options. These are on point with your cactus theme and can fit a variety of sized items.
We hope you found the perfect gift for the cactus lover in your life….even if they can be a little prickly at times.
Leave us a comment below and let us know which cactus themed gifts you chose.
Reader Interactions