Cozy Fall Decor For Living Room
In search of cozy fall decor for living room on a budget for the winter season? In this post you'll discover some cute and budget friendly options in order to get your home ready for autumn.
Make your living room look just like one of those beautiful fall-inspired home decor pictures you saw on Pinterest.
This post contains affiliate content. As an affiliate partner of various brands, we earn commissions on qualifying purchases, at no extra cost to you. Please read our disclaimer for more information.
This doesn't mean going out and spending thousands on expensive decor or furniture. In fact, you don't even need to decorate an entire room.
Related: Aesthetic Plants: Beautiful Indoor Plants for Home Decor
But rather dedicate an area in your living room and create a fall vibes corner, where you can enjoy your favorite book. Or lounge while sipping on a hot cup of chocolate or pumpkin spice latte.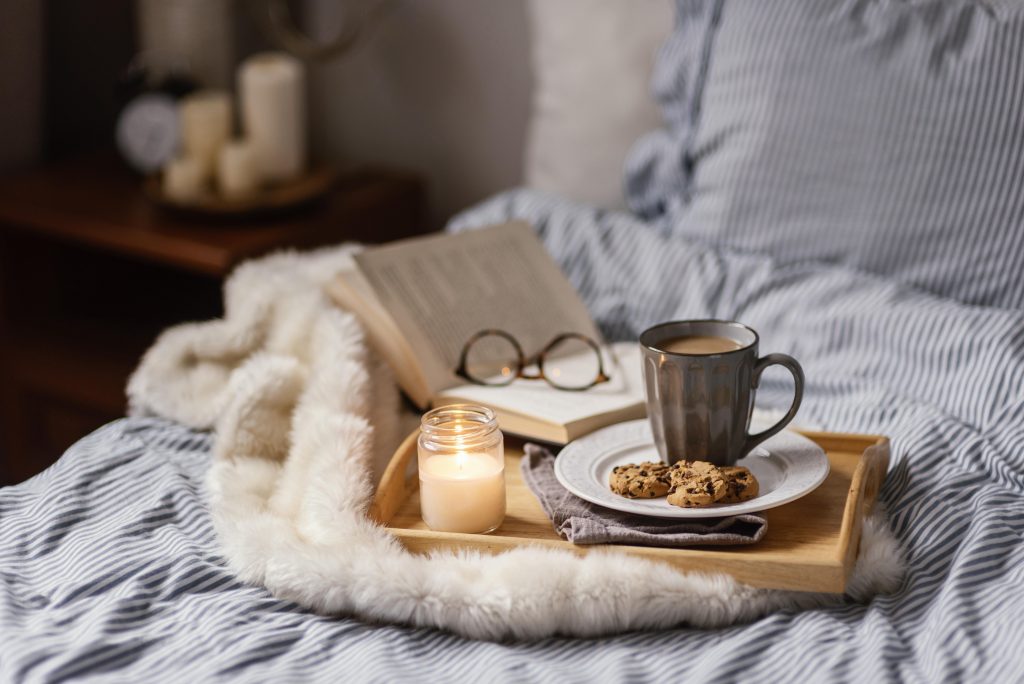 Best Retailers For Cozy Fall Decor For Living Room
Before we get into the fall decor for living room, here are some places you can shop for fall home decor on a budget.
Amazon – my go-to place for home decor on a budget is Amazon because you can always find something you need at the right price.
Etsy – on the heels of Amazon comes Etsy, my second favorite place for cozy fall decor for living room like fabric pumpkins, candles and decorative pillows.
Not only that but shopping on Etsy gives me the opportunity to support creators and small businesses.
Target – another place to find all your budget-friendly fall decor and home essentials.
Walmart – the one-stop-shop for everything you need.
Cozy Fall Decor For Living Room
To help you prepare your fall this year, we've pulled together some affordable cozy fall decor for living room on a budget:
Related: 6 Ways To Decorate Living Room Shelves
Since we're all about plants here, we've also included plants and plant accessories you can use to decorate for fall.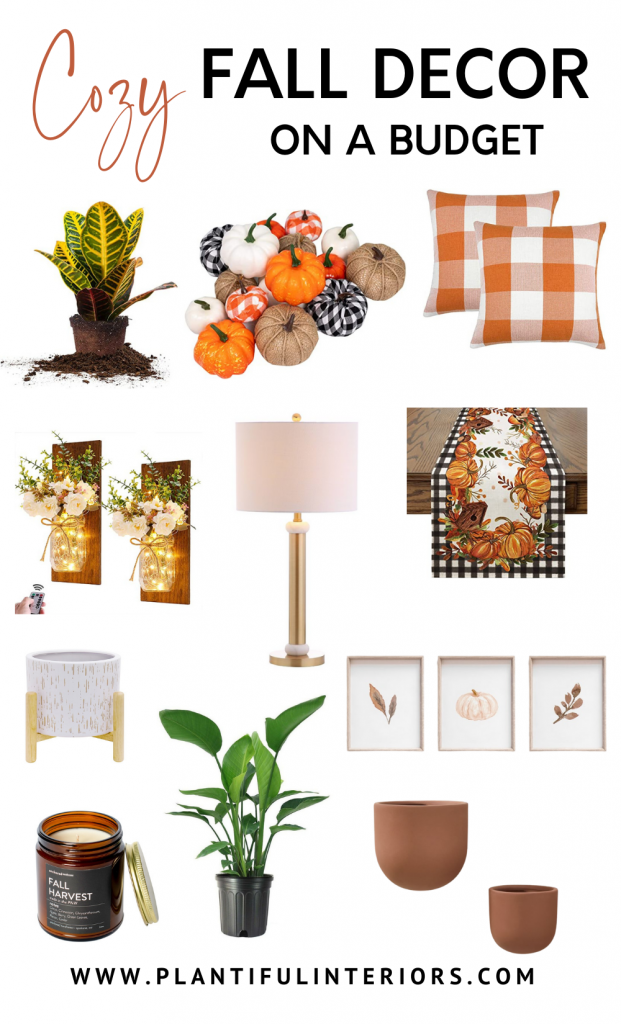 Croton Petra Live Indoor Houseplant from Amazon. If you want to incorporate plants into your living room fall decor this Croton Petra plant is a good fit.
Artificial Pumpkins Harvest Burlap from Amazon – can't have fall without pumpkins right? These artificial pumpkins harvest burlap are perfect for fall and thanksgiving. They can be used indoors or on your front porch.
Farmhouse Buffalo Check Plaid Throw Pillow Covers from Amazon – these checked pillow cover cases are ideal fall decor for living room. Especially if you want to have a Farmhouse themed fall.
Rustic Wall Sconces Mason Jar from Amazon – get this handmade hanging Rustic Wall floral jar with remote control for your living room.
Metal/Marble Gregory Table Lamp from Target – this table lamp features a candlestick brass column, fitted with two marble accents and comes with an LED light bulb.
Plaid Pumpkins Mushrooms Birdhouse Leaves Table Runner from Amazon – to create a Vintage themed fall space.
Round Ceramic and Wood Planter & Stand Set from Walmart
Fall Harvest Candle from Etsy
White Bird Of Paradise Live Plant from Etsy
Minimalistic Fall Wall Art Decor from Etsy with pictures of a pumpkin and dried leaves. These can be hung on the walls all autumn long.
Ceramic Indoor/Outdoor Wallscape Planters from Williams-Sonoma – these wall planters come in 3 different colors and would instantly transform any space. Features of the planters:
Hand glazed ceramic.
Hanging hardware included.
Suitable for outdoor use.
Watertight.
No drainage holes.
Looking for other ways to decorate your home for fall with plants? Check out these articles:
6 Low Light Plants You Need to Brighten Up Your Windowless Office
How To Decorate Your Apartment With Plants
Bohemian Living Room Ideas On A Budget
How To Make A Succulent Wreath (Easier Than It Looks)