Spruce Up Your Pots With These Punny Plant Sayings
We LOVE gifting plants as often as possible.
To help personalize each plant we gift we started painting cute and funny plant sayings on each plant pot or gift tag.
These have been a huge hit among our own friends so we know your friends will love them too.
Whether you need a make up gift, best friend gift, have a crazy plant mom in your life or are just looking for a unique gift idea, you're sure to find the perfect plant saying to pair with a beautiful plant or succulent.
Turn your plant gift into an easy DIY project with this list of 50+ cute and funny plant sayings you can add to any plant pot.
Or, use the suggestions listed under general to spruce up your own plant pot decor.
These also make super cute letter board sayings to add in your plant corner and give your guests a chuckle when they visit.
If you have a plant saying we should add to this list, drop a comment below.
This site features affiliate content. As an affiliate partner of various brands, we earn commissions on qualifying purchases, at no extra cost to you. Please read our disclaimer for more information.
Plant Sayings
General
Blame it on my roots
Grow with the flow
I need a drink
Plants are my soil mates
Pot it like it's hot
I dig plants
Pot head
I'm thirsty
Bloom there it is!
Don't soil yourself
Just add water
High maintenance
Go ahead, soil yourself
Keep it in your plants
Pot head
Say aloe to my little friend (aloe vera)
Aloe-lujah (aloe vera)
Aloe there (aloe vera)
Hope your birthday is on point (cactus)
Kiss my cactus (cactus)
Don't be a prick (cactus)
Can't touch this (cactus)
S'up succa (succulent)
For succs sake (succulent)
Succ it (for succulents)
You say goodbye, I say aloe (aloe vera)
Encouragement
I'm rooting for you
You grow girl!
I beleaf in you
Lets root for each other
Keep growing
Oh the places you will grow
Don't stop beleafin'
I'm your biggest fern
Grow through what you go through
Grow at your own pace
Ready, set, grow
I will survive
Grow as you are
Get to the root of it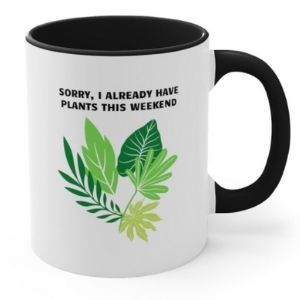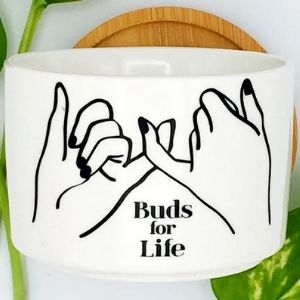 Complimentary
Smarty plant
You're so ferny
You're unbeleafable
I'm sexy and I grow it
Big hair don't care (ponytail palm)
Lookin' sharp (cactus)
Pretty fly for a cacti (cactus)
Relationships
Talk dirt to me
Plant one on me
I'm frond of you
I dig you
Grow old with me
Love grows
I'll never leaf you
You make me wanna sprout
I'm a succ-er for you (succulent)
My life would succ without you (succulent)
I'm ready to take it from "cacti" to "cactus" (cactus)
I'm glad I pricked you (cactus)
Sorry I was a prick (cactus)
Me so thorny (cactus)
You prickle my fancy (cactus)
Friendship
Sorry I was a prick (cactus)
Cheers to fronds like you
Thankful for fronds like you
Best fronds for life
Work will succ without you
Related Reading
Best Gifts for Plant Lovers
Cactus Themed Gift Ideas
Must Have Indoor Plant Care Tools To Keep House Plants Alive
Pin for easy reference! These plant sayings will come in handy when you need a unique gift.
Cute & Funny Sayings About Plants